Edmar D. Ortiz
Meet our President & Principal Insurance Producer.
Edmar is a licensed and certified insurance producer with a decade of experience in logistics, accounting, and business consulting.
With a strong background in customer service, accounting, business consulting, and logistics, Edmar D. Ortiz opened Garden State Central Insurance Services in 2018. His passion is helping individuals and businesses navigate their auto, home, and business insurance needs, and getting them covered for less.
Edmar's 5 years of freight logistics experience positions him as the go-to source for commercial auto insurance and other business services related to starting a trucking company in NJ and PA. He is also very well-versed in helping contractors and construction companies get insured and maintain compliance.
Born in Puerto Rico and raised in New Jersey, Edmar is fluent in English and Spanish (Nacido en Puerto Rico y criado en Nueva Jersey, Edmar habla inglés y español con fluidez). When he's not helping clients, Edmar enjoys playing guitar, riding his motorcycle, rollerblading, and walking his dog.
Edmar holds the following active licenses:
Casualty & Property Insurance Producer with the State of New Jersey
Casualty & Property Insurance Non-Resident Producer with the Commonwealth of Pennsylvania
Agency License with the National Insurance Producer Registry for New Jersey and Pennsylvania
New Jersey Public Notary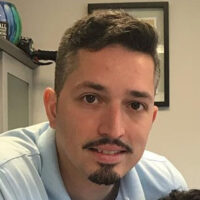 Get in Touch with Edmar
Edmar's friendly, knowledgeable, and helpful attitude will put your mind at ease throughout your insurance experience.
Insurance Resources Written by Edmar
19 June, 2023
In the world of construction, renovation, and remodeling, contractors face various risks...
Read More